Why What I Do Works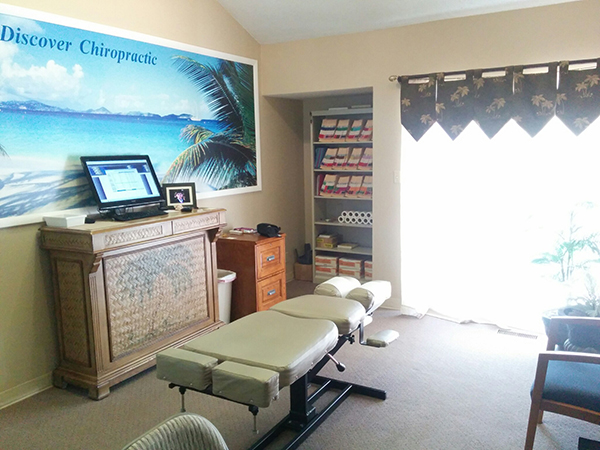 I use chiropractic techniques that I consider to be the best in all of chiropractic. First are Static and Motion Palpation Diagnostic techniques. These techniques teach doctors of chiropractic how to use their hands to determine what joints are not moving properly, and what areas need to be treated. This helps avoid the repeated use of x-rays, which can over expose patients to harmful radiation. I use manual techniques called Diversified, and Drop Piece technique for adjusting the joints of the spine and body.
In addition, I use an instrument to adjust patients who prefer to not have their neck and back "cracked". This instrument is not the activator. Although some patients get relief from the "clicker" as some patients describe it, I use a special instrument called the Impulse Adjuster which gives 12 quick but gentle impulses or taps to the spine that help me make the adjustment. This instrument I believe is equal to a manual adjustment.
These adjusting techniques allow me to relieve pain and improve movement of the neck and back with most patients. By using these time tested techniques the additional use of x-rays, therapies, and other modalities such as electrical stimulation, ultrasound, and moist heat are usually not needed and can save the patient time and money in their healing process.
Maintaining Health
The spine and nervous system, like all other systems of the body, need to be maintained to be healthy. Periodic spinal adjustments work the best.
Pain & Your Future
Imagine working your entire life and then being miserable when you retire. Stooped shoulders, hunched back and in chronic pain. I have seen this happen over and over again. It is sad, because most of the time it could have been prevented.
Pain Left Untreated
Pain is usually the last symptom to surface when there is a problem or condition plaguing your body. Left untreated and hoping it will go away on its own, can ruin your life: Debilitating back pain, sciatica (radiating leg pain), loss of strength, severe fatigue, chronic headaches, upset stomach and deterioration of bone structure to name a few. All of this can be caused by untreated pain caused by spinal misalignments.
Your Spine & Nerves
There is no other place in the body where bones and nerves are as close together as they are in your spine. The bones in the neck and back (vertebra) only have to move a small amount to cause pressure around a nerve or in a joint. The result is most often pain and a loss of function.
What To Do
Sometimes people will try all kinds of things to correct problems with pain. Taking pain pills can, in some cases, ease the pain but they cover up the real problem. Over time the real problem will come to the surface and can be worse than ever. Then there is surgery. Everyone agrees that surgery should be the last resort. Yet I have seen many people agree to surgery without even considering giving chiropractic care a try. This is a shame. Most of the time good chiropractic care will correct the problem.
If you suffer from aches and pains, take a few moments to stop by my office and discover what chiropractic care can do for you.
Sincerely,
Dr. Nathan Bailey
Office Closing:
2023 OFFICE CLOSINGS

Dec 25th


2024 OFFICE CLOSINGS

Jan 1st
Contact Information:
913 492-8000
8780 Mastin Ave, Suite C
Overland Park, KS 66212
I am currently accepting new patients.
Hours of Practice:
Mon: 9-12 & 2-5
Tue: Closed
Wed: 9-12 & 2-5
Thu: Closed
Fri: 9-12 & 2-5